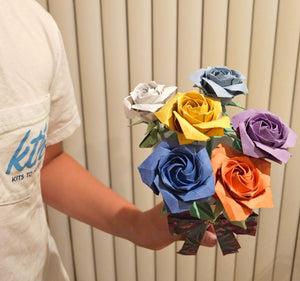 This month, we are proud to feature cousins 
Richard Hong
 and 
Dennis Huynh
, middle and high school students, respectively, who have consistently joined our Saturday kit assembly sessions while dropping off beautifully made origami for our cancer care kits.
---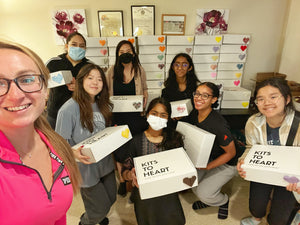 This month, we are excited to feature Emily Lopez, a rising senior at Clarksburg High School in Clarksburg, MD. Emily has been applying her one-of-a-kind crocheting skills by making lovely bags, hats, and even an adorable elephant (see photo below) for our lucky recipients. She also volunteers regularly in person to help assemble cancer care kits on weekends. Learn more about her work with us below! Kits to Heart: What made you want to start volunteering with Kits to HeartEmily Lopez: When I first encountered the volunteering opportunities for Kits to Heart I already knew I was likely going to participate in some of them....
---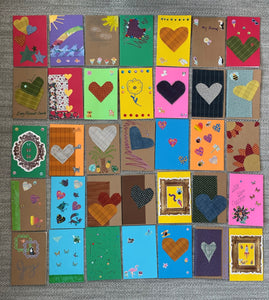 This month, we are so honored to feature Nazareth Bonifacino Law Benefit LLC, whose clients and referral partners joined the law firm for a fun crafting event to benefit Kits to Heart! We connected with one of the firm's partners, Ginny Cascio Bonifacino, Esq. to learn more about their experiences. Kits to Heart: Thank you so much for all of your support! Could you please tell us more about Nazareth Bonifacino Law Benefit LLC and what made you interested in supporting Kits to Heart?Ginny Bonifacino: We formed our law firm because we believe in lawyering for good. We made a deliberate choice to become a Benefit...
---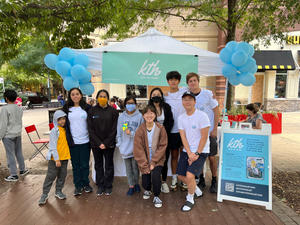 This month, we are happy to feature Ayesha, Maria and Sana Mirza—three sisters who have been volunteering with us since the summer of 2021! Learn more from their mother Mahjabeen Dawood about how they got involved and what motivates them to continue supporting Kits to Heart!
---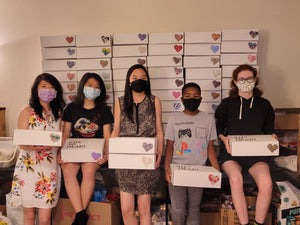 This month, we are very fortunate to be able to feature Parkland Middle School student
Elijah Hillard 
(second from right), who has contributed more than 240 service hours for Kits to Heart!