Show That You Care
Kits to Heart provides thoughtfully designed, curated cancer care kits for patients and caregivers throughout the United States.
Cancer does not have to be a lonely journey. We can and need to care better.
Request a Kit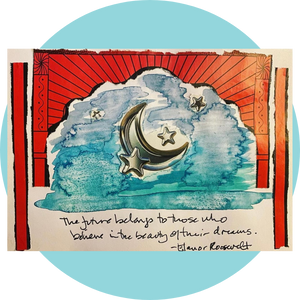 Art for Cancer Wellness
Kits to Heart offers free, virtual biweekly workshops for patients, caregivers, survivors, and healthcare workers. Participants are guided to explore a theme designed to explore feelings, increase self-expression, foster hope and strengths, identify coping skills, and engage in mindfulness and grounding. Materials are included and no art experience necessary!
Learn more!
About the Founder
Sonia Su is a three-time cancer alumna, committed to helping change how patients are cared for. She was diagnosed with an aggressive type of non-Hodgkin's lymphoma in January 2018.
Sonia's last treatment was CAR T-cell immunotherapy in March 2019. Upon being admitted, she was surprised to see a care package on the hospital bed. Donated by a former patient, the simple gift gave Sonia so much hope that she resolved to pay it forward.
Kits to Heart's vision is to provide adequate material and psychosocial support to help reduce stress and anxiety for a better treatment process.
Our Impact