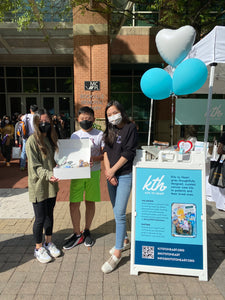 Kits to Heart is a certifying organization for the President's Volunteer Service Award (PVSA), which means depending on your age range and the number of hours you complete for us within 12 months, you may be eligible to receive the award! This award package includes a letter from the president, as well as an option to receive a special medallion, coin, or a pin. Featured below is one of our earliest recipients of this prestigious award, Lindsey Lim. Read about why she volunteers for Kits to Heart. Kits to Heart: You recently earned the Gold President's Volunteer Service Award for completing more than...
---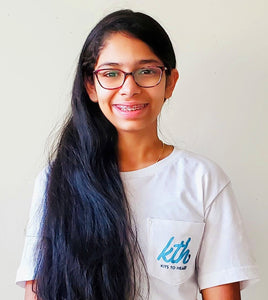 It is hard to believe that we now have
nine
Kits to Heart clubs in schools throughout Maryland!! I am so excited to share this interview with our newest club, led by the amazing 
Akanksha Rangarajan.
---
To kick off 2022, please check out this interview with Kits to Heart club leader Sara Stanley, of Poolesville High School in Poolesville, MD! What is the most rewarding part of being a leader for your Kits to Heart chapter?Sara Stanley: As a Kits to Heart chapter leader, it's been amazing to see how something as simple as a club chapter can bring students together to support a good cause and give back to the community.KTH: What makes Kits to Heart stand out among the other groups at your school?SS: Kits to Heart stands out among the other groups at Poolesville High School because our purpose is...
---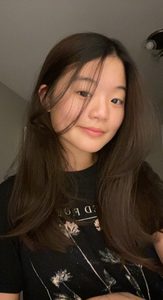 For the final month of 2021, we are excited to feature Kits to Heart club leader Joelle Lee, of Richard Montgomery High School in Rockville, MD!
---
For the month of November, we are proud to feature our club leaders Gurnoor Gill and Grace Patterson of Northwest High School in Germantown, MD!